Daily Paper: The next big thing from Amsterdam!
One thing is for sure: Fashion and heritage are strongly connected at Daily Paper. The Amsterdam based brand, who originally started as a blog, is gaining more and more attention within the fashion industry and is all set to be the next big thing from Amsterdam. We took some time to meet the brand's co-founder Jefferson Osei in Milan and talked about Daily Paper's humble beginnings, the current SS19 collection and the distinctive connection with Africa.
Editors note: Jefferson Osei and I met 3 years ago in London and developed an amicable relation. By that time, I not only started to follow the brand's development, I also became one of the first influencers to actually support the brand on their rise to global awareness with personal posts and several online features.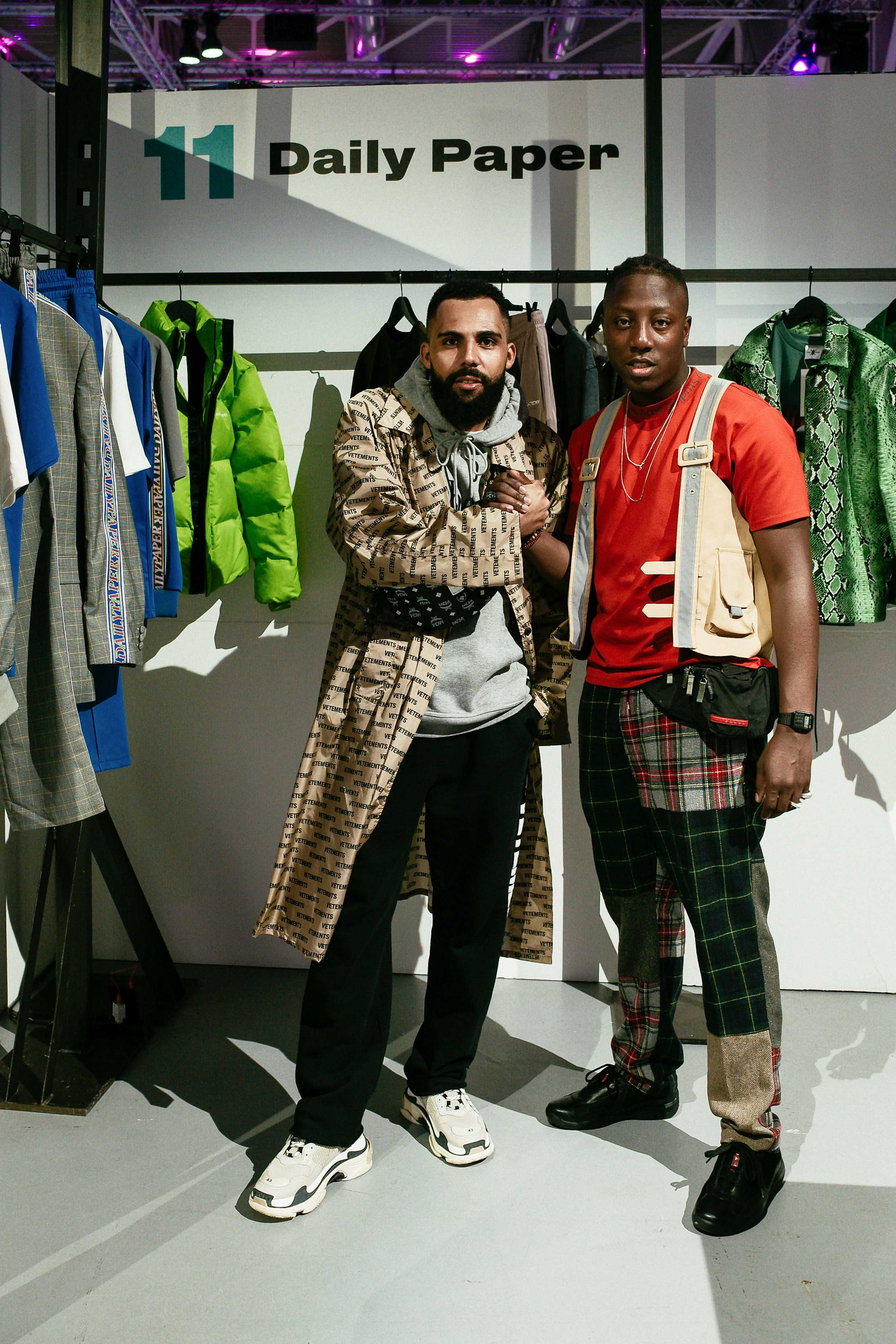 Daily Paper's evolution within the last couple years was tremendous. And now, with streetwear finally finding mainstream acceptance within the fashion industry, you guys seem to attract more and more attention. Ho would you measure your brand's journey so far?
It has been a very interesting development for us. As a brand, we basically started with a very small collection to fill the gap between our own heritage and contemporary fashion in a very authentic way. That's also how we perceive mens- and womenswear today. It's all about authenticity and consumers finally start to understand that. They start to know what's going on and realize if a brand links up with a certain person. I mean, look at the both of us. We know each other for some years now and that's why people understand the link if they see you in Daily Paper. They will understand that you keep it real. I think that's a big factor in the future.
I know that Daily Paper originally started as a blog back in 2008. Was that helpful in understanding today's social media driven fashion industry? 
Definitely! The blog gained us a huge network and helped us to build an online and offline community. People wanted to have something tangible from us, so we provided them with a collection of 5 t-shirts and are happy that the industry took notice of us.

So you think that community driven brands, combined with authenticity are the key nowadays?
Definitely! It's always good to have a a solid community-background. From there on you can start to build the brand step by step.
Your brand is well known for constantly bringing important topics to the table: Diversity, Equality, Freedom… What is your main focus within all these subjects?
As a brand we have always been trying to change the perception of African cultures in Western civilizations. Unfortunately the overall perception of Africa is still highly connected to poverty and and an unfamiliar lifestyle. As the result we often forget that certain things are quite similar to the European or American culture. Just think about skate cultures, graffiti cultures or surf cultures. There are huge in some countries like Nigeria, South Africa, Ghana or Morocco. So through clothing and strong visuals we are trying to make people aware of those cultures. That allows us to simultaneously put a focus on other global problems and topics that need to be solved.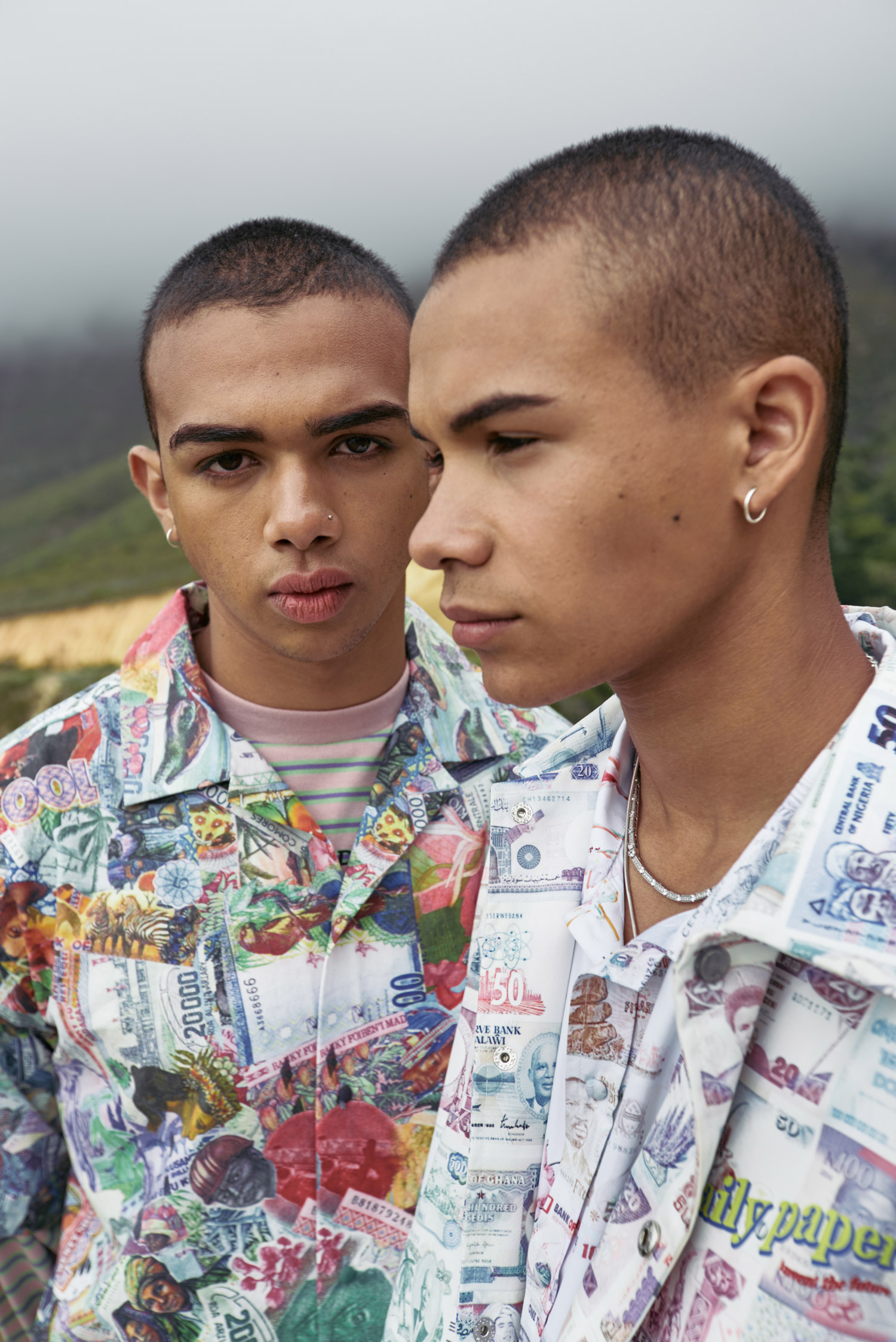 Like the constant surveillance and interception threatening our privacy. A topic that Daily Paper discusses through their new Spring/Summer 2019 campaign. Give us some deeper insights into that concept.
Basically the whole campaign is centered around the concept of Africa leapfrogging and mastering the 4th Industrial Revolution. From mobile microphone hacking to information overload and cyber vigilantism. Like more and more people, we just realize that our data is valuable but also vulnerable, along with ourselves. So we believe that the digital age can empower and accelerate us but only if we leverage it before it leverages us. Overall, we just feel the need to reclaim some power over our experience within the digital age.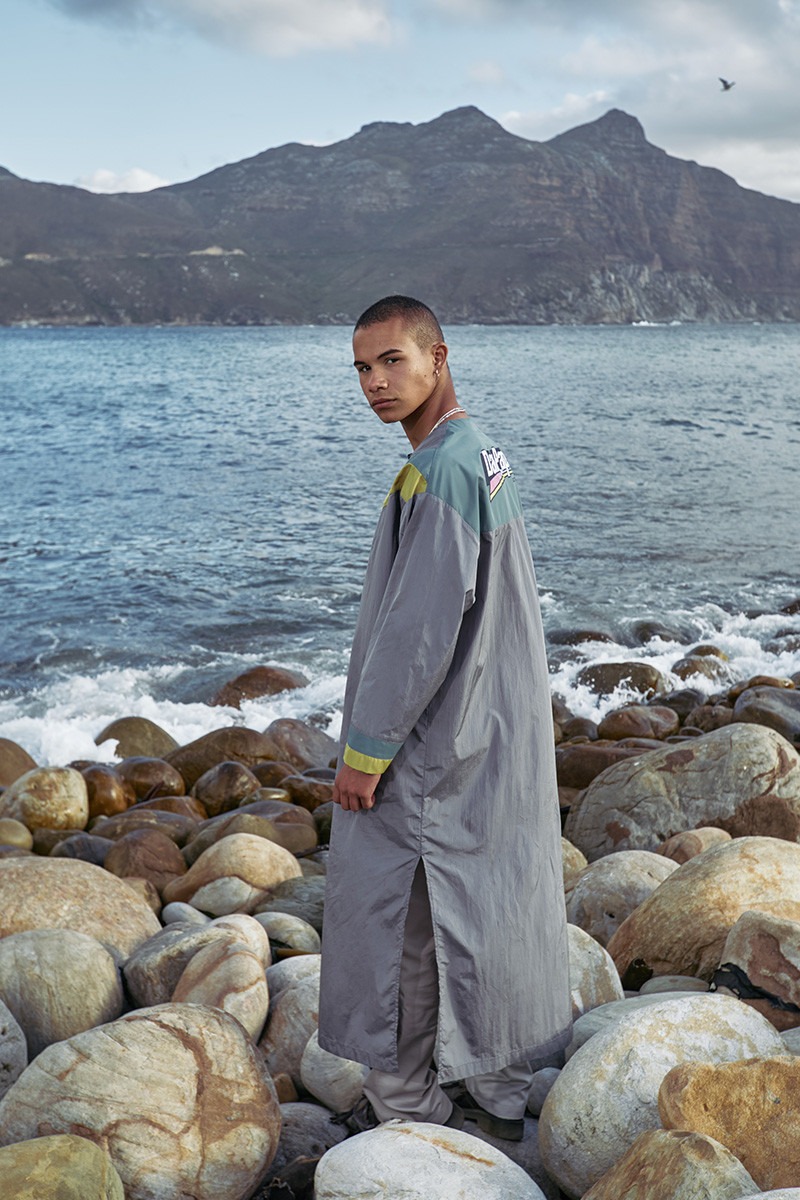 The whole campaign has been photographed in South Africa and kind of brings you back to the early beginnings, regarding the graphic and printed pieces. A coincidence?
No, we like to stick to our roots. But at the same time, we are always trying to find new ways to interpret it. This time we wanted to present a unique energy that aligns with Daily Paper and is offering a close look at the graphic-heavy collection inspired by the tech age seen throughout Africa. We drew visuals upon various silhouettes and fabrics to fuse a present-day look with garments that suggest the aesthetic of the world to come.
An aesthetic that is still affordable to everyone while your customer base keeps growing rapidly. Any ideas how to maser the balance between quality and quantity in the future.
For us it's always quality first. And eventually you will stand out with your quality and the the quantity will follow automatically. But it's also important to mention that quality is not always about pricing. Like I said, we started with just 5 simple T-shirts with colorful graphics. That was around 2012, in a period where everything was about "all black everything". We just stood out and people quickly reached out to us and were like: " Wow! You guys really swing against the current!" Little later, we got posted by Hypebeast and immediately knew that we were on the right path. So what I am saying is that we came out with a minimum collection, but it was good! It was contrary! – That's the kind of quality I am talking about.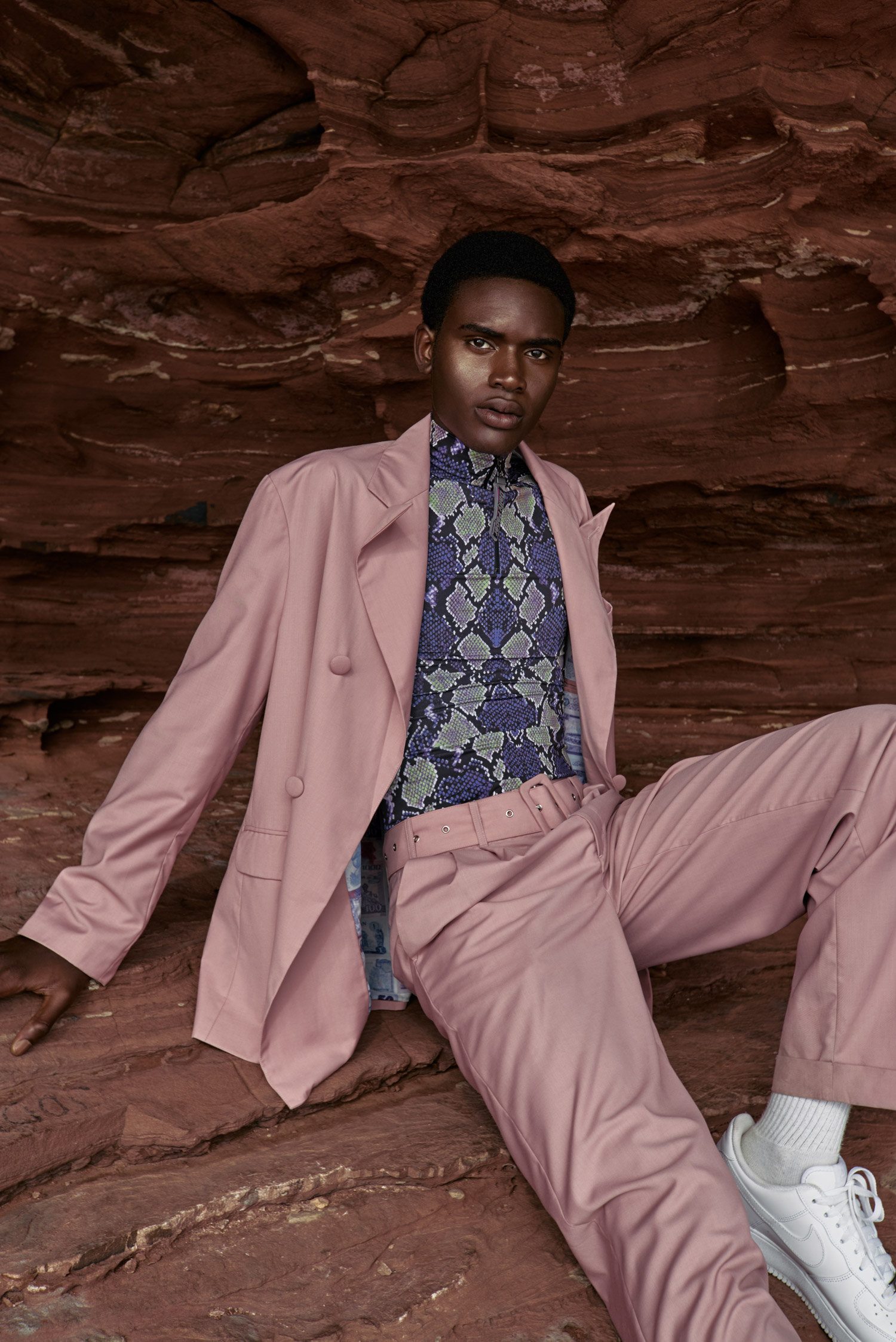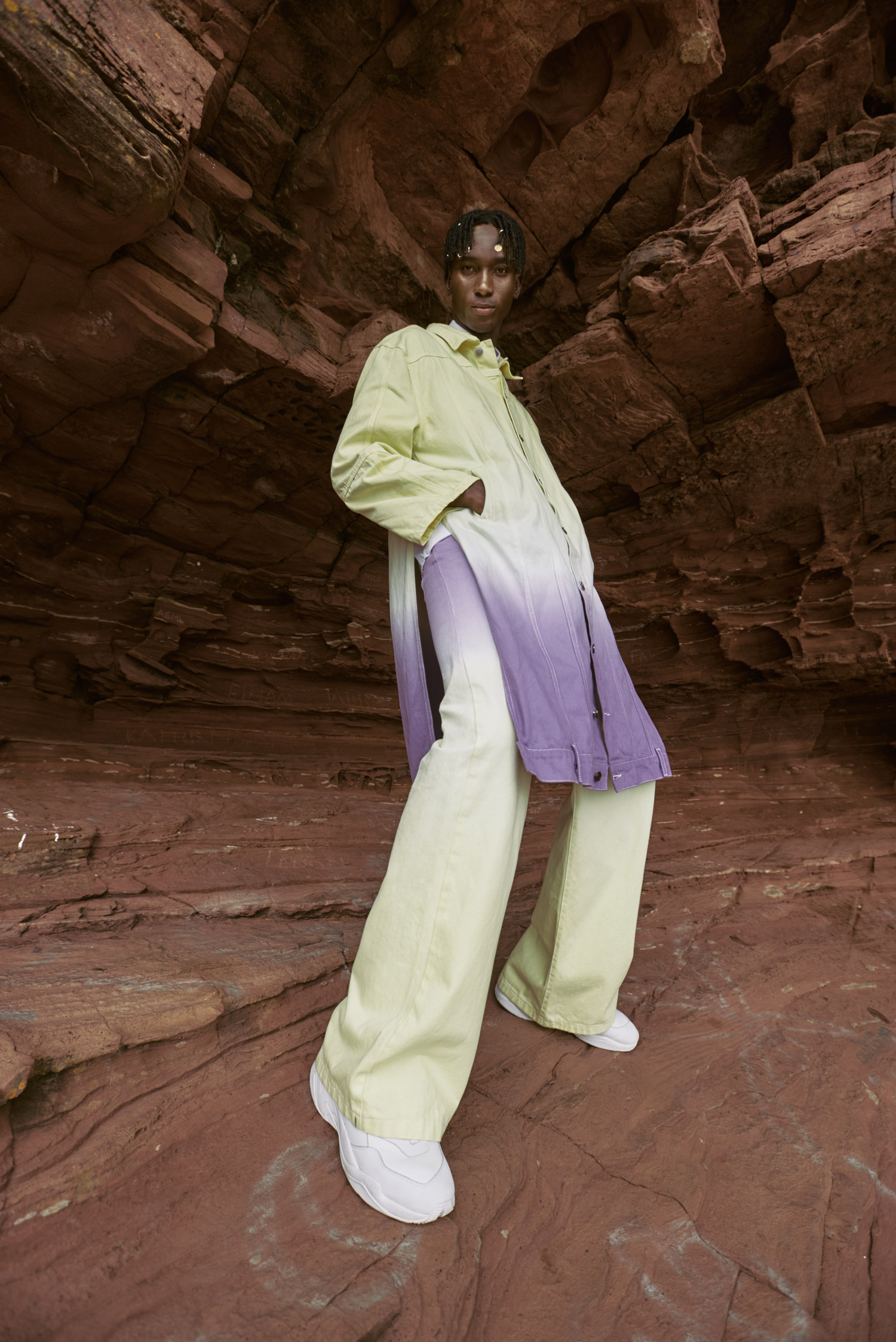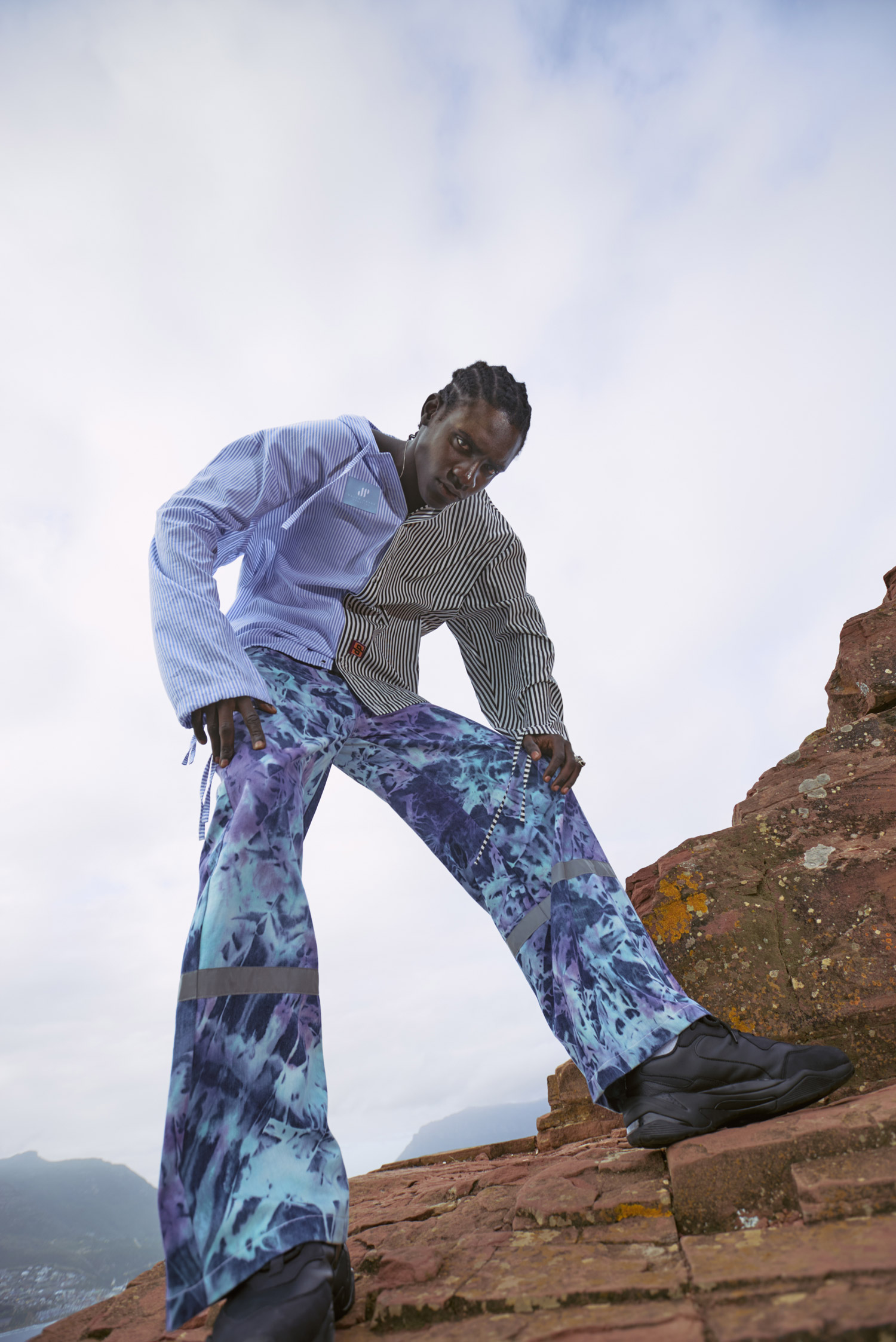 Where do we see Daily Paper in five years from now if everything runs well?
We definitely want to grow into the top niche of the contemporary segment. But at the same time we wand to stay true to ourself, because that's what Daily Paper is all about. We would never try something we are not capable of. We know our strength and I think that's the key to stay at the top.